Swecham "Tools for Success in The Digital Economy – Winning by Being Digital" – 9th November 2017
Organised by the  Thai-Swedish Chamber on 9 November 2017,  75 attended an evening mini conference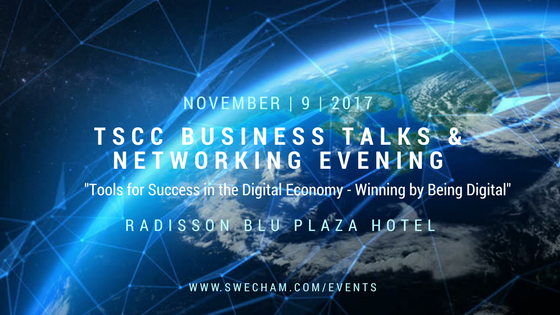 "Tools for Success in the Digital Economy: Winning by Being Digital"
Speakers:
Mr Bob Fox Digital Economy / ICT  JFCCT / EABC group chair. "Being Digital", including how the digital economy works, role of telecoms, Thailand 4.0, skills, transformation at personal, company, industry and economy-wide levels. See his presentation here.
Mr Suebsiri Taweepon – "IPR issues in ICT" South-East Asia IPR SME Helpdesk Expert, Partner of Tilleke & Gibbins
Mr Worachai Bhicharnchitr of Vickery & Worachai  spoke on important aspects of legal developments in the digital economy
Dr. Kasititorn Pooparadai, Senior Executive Vice-President of Digital Economy Promotion Agency (DEPA) – spoke on updates from DEPA on DEPAs work in digital economy development.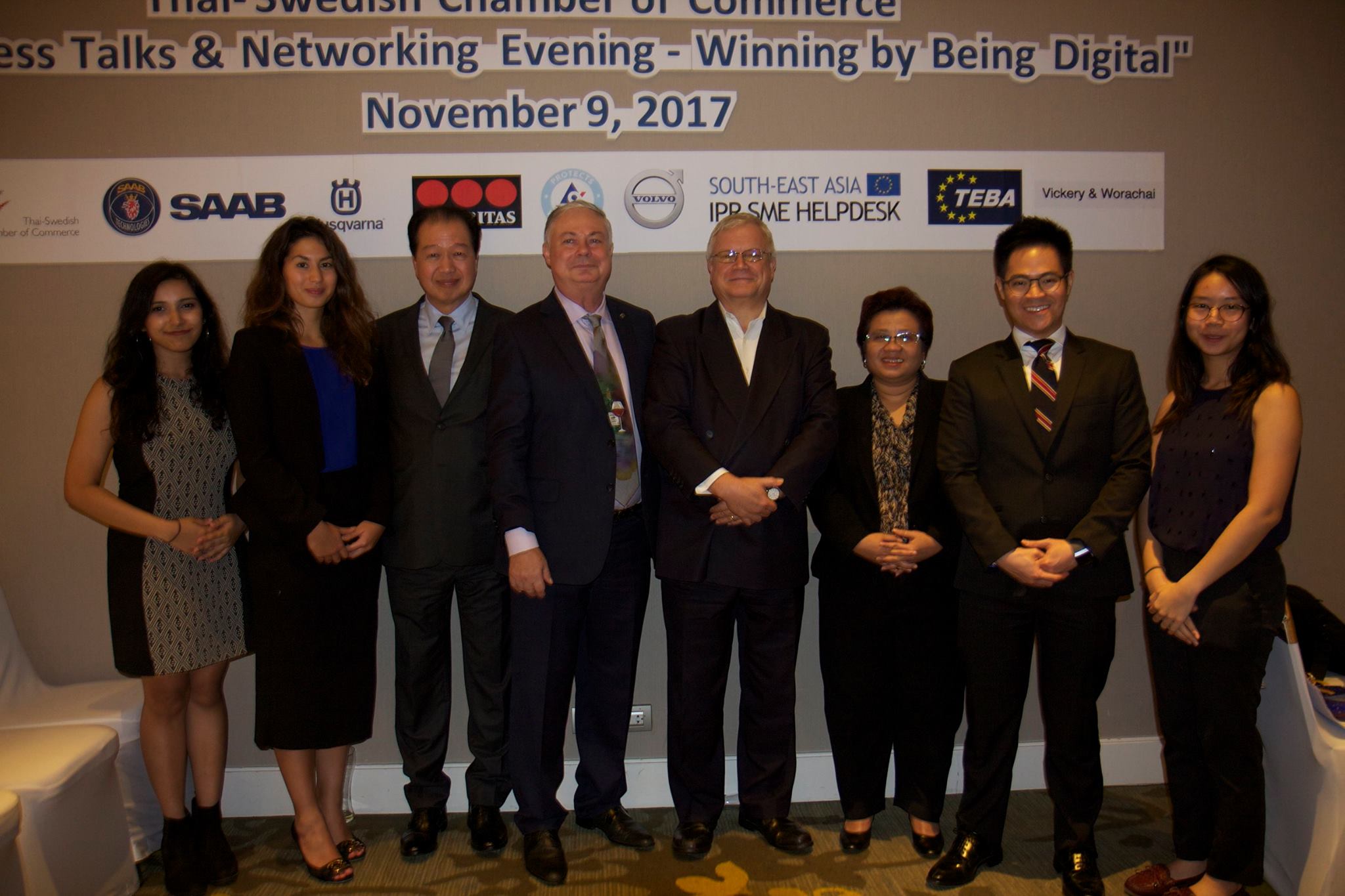 In photo are the four speakers including Mr Bob Fox, Digital Economy / ICT group chair.
Also president of Thai-Swedish Chamber, Mr Eric Halin, and ED Ms Katarina Ekelund.
---