JFCCT Forum 2016

Introduction
The Services sector is long recognized as a growth engine and the key enabler for an innovation-led economy. Strategic service sectors have a dual role as sectors in their own right and key enablers for competitiveness, efficiency and innovation in the entire economy. Liberalisation of the services sector would allow for greater competition, more innovation, more attractive pricing and would support trade and encourage a wider range of investments. Innovation is an important factor for the services sector. Skills in the sector and enquiring minds are enhanced by education and training and by freer movement of people. The Backgrounder in the Forum Booklet provides additional information.
This Forum used an innovative approach to dive deeply into the services sector in a broad way to cover much of JFCCT policy advocacy scope. The Forum has three 'Topic Sessions' each with two or three speakers who will present for ten minutes each then joined a platform where a Moderator probed issues around the key points.
The three topics are based on long-standing JFCCT policy areas and some more recently developed policy.
The FORUM BOOKLET contains the programme, speaker bios, a short background paper covering some services sector issues, and recognizes the Sponsor and Supporters without whom the Forum would be much less interesting.
Programme
Time
Item
13:00 – 13:30
Registration
13:30 – 13:45
Opening
Welcome: Mr. Stanley Kang, JFCCT Chairman
Opening Remarks: Mr. Piyabutr Cholvijarn, Vice Chairman, Board of Trade of Thailand and TCC
MC explains the Forum
13:50 – 14:40
First Topic session: Why services? A deep dive into service sector liberalization
Overview; the role of services, AEC, AFAS 9th package, why services.
Dr. Kirida Bhaopichitr, Research Director, TDRI.

How services accelerate the economy
Mr. Shabih Ali Mohib, World Bank Group.
Why services are good for business, why we need more innovation and investment in services; 'doing business' advances.
Mr. Kalin Sarasin, Director SCG. Vice Chairman
TCC/ Board of Trade of Thailand.
Moderator Notes for First Topic Session

14:45 – 15:05
Refreshment Break
15:10 – 16:00
Second topic session: Strategic service sectors and CompetitivenessBanking & Financial Services – Innovation and competition as economic enablers
Mr. Darren Buckley, Thailand head, Citigroup
Logistics.
Ms. Asa Larsson, Senior Director, Corporate Public Policy, South East Asia,
Deutsche Post DHL.
Competitiveness / Anti-Corruption
Dr. Bandid Nijathaworn, President & CEO, Thai IOD; Secretary-General CAC
Moderator Notes for Second Topic Session
16:10 – 16:50
Third topic session: Innovation-led EconomyEducation and skills to make a difference.
Dr. Peter Kongkiti Phusavat, Professor, Dept of Industrial Engineering, Kasetsart University and JFCCT Education & Skills Committee Chairman

Digital Economy, Trusted Internet and innovation – the 'Made in Thailand' brand
Mr. Bob Fox, Chairman ICT group JFCCT and EABC

Moderator Notes for Third Topic Session

17:00 – 17:10
Closing
See FORUM BOOKLET for speakers, moderator, MC bio notes; Backgrounder and recognition of Sponsor, Supporters.
Sponsored by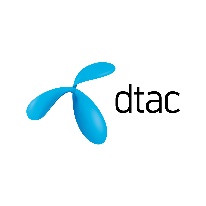 DTAC is a leading network-based mobile broadband services provider in Thailand . DTAC's
'Internet for All' strategy supports access to the internet for all sectors of society and business.
www.dtac.co.th
Supported by
---