JFCCT meet with Mr. Kalin Sarasin, Chairman of the Board of Trade on Tuesday-15 May 2018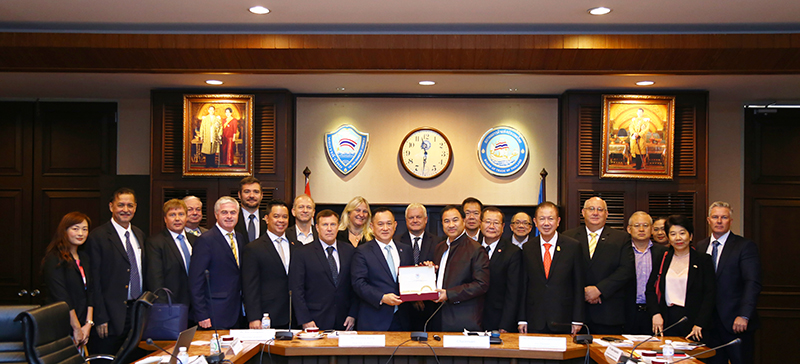 On Tuesday 15th May 2018, JFCCT met with senior representatives of the Board of Trade on 15 May to learn of recent events and activities and future plans of the Board of Trade and for JFCCT to provide information on how advocacy work is done, including a short description from each committee chair.
Topics discussed also covered Rule of Law, Foreign Business Act and Work Permit and Visa.
JFCCT is grateful to Board of Trade chairman Mr Kalin Sarasin and colleagues.