JFCCT Alternative Source of Funding seminar -15th October 2019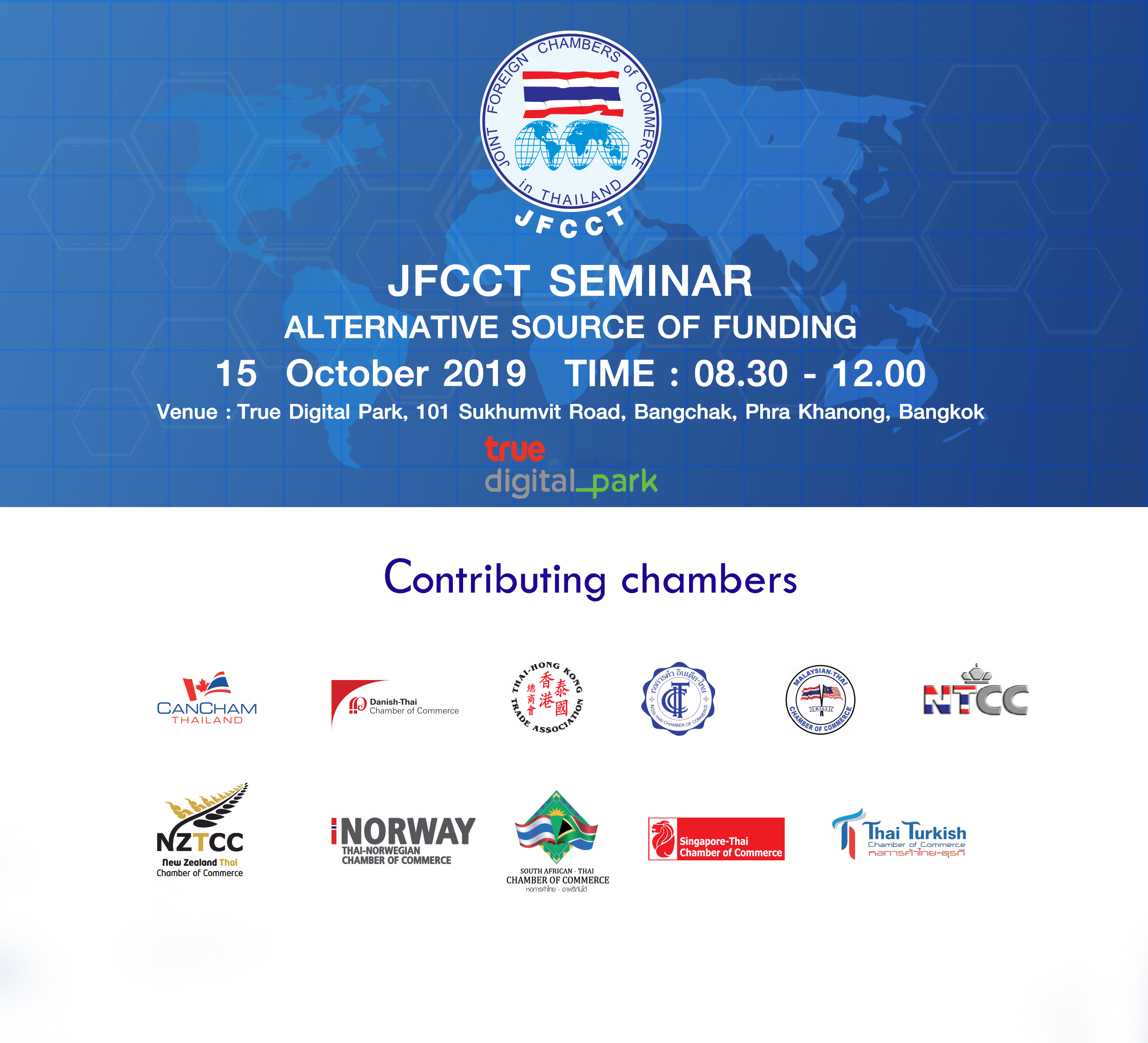 Background
The one key outstanding development issue for most businesses including SMEs is financing. JFCCT through its SME Committee and other committees sees the challenges of obtaining financing both from foreign investment and business operation perspectives. In many instances, funding is not available to SMEs which have some foreign ownership. But foreign business owners, regardless of proportion of Thai shareholder, share the same business challenges and difficulties in order to obtain financing through traditional debt financing instruments from local financial institutions, which are different from solely Thai-owned business. For example, the local financial institution mostly will require personal guarantees especially from a foreign shareholder as collateral because the institution is said to have a risk that the owner will leave the country and the company will default.
Moreover in 2020, IFRS9 will be enforced for all stakeholders involved in public monetary transactions. Commercial banks are one of the stakeholders which must comply with IFRS9. IFRS9 requires banks to mitigate their risks of default by having more provisions in its given debt financing. Now banks will have stricter approval hurdles. Fortunately, in late 2018 the cabinet decided to regulate the digital asset trade and fundraising activities thorough fintech mechanisms. The focused fundraising activities are crowdfunding and peer-to-peer lending. These are an opportunity to resolve the financing problem faced by SMEs with foreign shareholding.
This seminar will try to bring all stakeholders in this opportunity to have a dialogue on what the best practice for platform operators, SMEs, and regulator should be to suit the Thai economy.
---