Digi.travel Thailand International Conference & Expo 2017 on 28 June 2017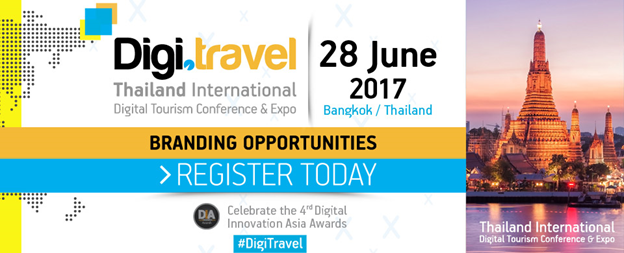 The 2nd "Digi.travel Thailand International Conference & Expo 2017" is part of the "Digi.travel World Events", is a leading annual meeting-point for experts from the eTourism, mTourism, travel technology, digital travel marketing and distribution channels with decision makers, entrepreneurs, professionals from the travel & hospitality industry of Thailand, the ASEAN Countries as well as the rest of the world, where they can exchange knowledge and experiences, to learn and do business.
Topic & Agenda
The topic of the conference in 2017 is "5 Big Questions Looking for Answers in a Digitized World". Like in 2016 the Agenda follows again a specific flow to help the delegates to structure the information they receive.
Conference Programme
8:00 - 9:00
REGISTRATION
9:00
KEYNOTE PRESENTATION: 5 BIG QUESTIONS LOOKING FOR ANSWERS IN A DIGITIZED WORLD
TECHNOLOGIES OF NOW AND THE NEXT
9:30
WHAT IS THE CURRENT REALITY?

Mobile Internet
Wearable Internet and devices
Smart applications

WHAT IS COMING FAST?

Big Data, business analytics and programmatic web
Augmented Reality (Pokeconomy)
Virtual Reality (Samsung Glasses) / How Virtual Reality will help enhance real-world travel
Holograms (Microsoft Hologram Office)
(Anthropomorphic) robotics in tourism / hospitality services: high tech high touch
Artificial Intelligence

10:30
COFFEE BREAK
DISRUPTIONS THAT AFFECT THE MONEY FLOW
11:00
WHAT DISRUPTS OUR BUSINESS AND THE TOURISM ECONOMY?

Sharing Economy
Peer-to-peer exchanges
Crowdfunding
The rebirth of the travel agents

WHERE IS THE MONEY?

Cryptocurrencies and Evolving Methods of Payments in the Travel Industry (Bitcoin, Apple Pay, Android Pay, Google Wallet, Amazon Payments, Dwolla, Venmo)
Will Blockchain Disrupt Travel Distribution and Settlement?

TIME TO TAKE ACTION
12:00
WHAT DO WE DO NOW?

Networking
Partnerships building and knowledge exchange
Re-think, Re-structure, Re-design, Re-strategize

13:00
BUFFET LUNCH
TRIPADVISOR INSIGHTS MASTERCLASS
14:00
MAXIMIZING YOUR PRESENCE THROUGH TRIPADVISOR

Online travel trends: TripBarometer annual report's findings
Data insights on Thailand
How technology has revolutionized travel

15:00
HOTEL MARKETING SOLUTIONS

Pave the Path to Greater Engagement

16:00
COFFEE BREAK
JFCCT members are entitled to enjoy 25USD special discount for this event by using this Promo Code: jfcct-digithai17
For further information, please visit Digi.travel Thailand International Conference & Expo 2017 Homepage.
Hosted by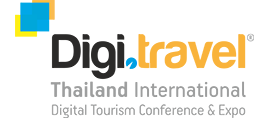 In cooperation with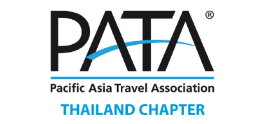 Supported by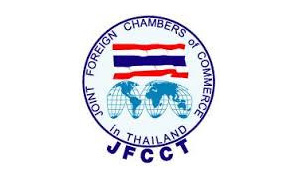 ---